Ready to Book a No-Obligation Consultation to Review Your Insurance Needs?
Contact Youngs Insurance Georgetown today to get started.
We're your insurance brokers in Georgetown & Erin.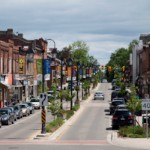 At Youngs Insurance Georgetown, our clients are family.
We pride ourselves in the long-term relationships we build with each of our customers in Erin and Georgetown, and the truly effective and personalized insurance plans we're able to build for them as a result.
Our team knows that when you come to us with your insurance needs, you're trusting us to take care of the things that are most important to you.
We strive to live up to that trust by offering a comprehensive and customizable selection of quality home and property, auto, commercial and life insurance options that we can tailor to your unique needs.
Enjoy the lasting peace of mind that comes with knowing that your most valued assets are well protected.
Visit Our Georgetown Insurance Office
10 Mountainview Rd S, Georgetown, ON  |  Contact »